Get your eBook and POD published on Amazon
A book will give you maximum exposure, whether you want to be a successful entrepreneur or bestselling writer. With a professional publication you put yourself and your business in the limelight.
How do you get your book published? You may have tried to persuade a traditional publisher to offer you a contract. This is not easy, as you may have experienced. The alternative is self-publishing or 'assisted self-publishing'.
Being published on Amazon or assisted self-publishing?
If you wish, you can control the entire process from manuscript to selling your book yourself. Most publishing platforms provide little assistance. This means that, apart from being an author, you also have to be copy-editor, proofreader, eBook formatter, graphic designer, cover artist, sales-person, bookpromoter, social media specialist and PR professional. This role may not necessarily suit you.
You can make use of our professional author services. With assisted self-publishing you fully benefit from valuable help and guidance while maintaining your independent status as Indie author. The big pro is that you have a much lower learning curve and you also save time. The majority of new authors have full-time day jobs as professionals, solopreneurs or employees.
You will remain the 100% copyright holder of the text, and your name (even your own publisher's name) will appear on the cover. As an author you retain all intellectual property rights. All proceeds will be yours, we do not take a piece of the cake.
Assisted self-publishing means investing in your own education
Basically, you are investing in your own education; you will be learning an awful lot along the way so you can publish any subsequent books without any assistance. The process is challenging and also fun! I am a firm believer in the importance of self-realisation, and this can be accomplished best when you act as independently as possible.
Depending on your needs you simply outsource elements of your book's production. We have a full menu of professional services for editing (English, Dutch, French), publishing (eBook and POD paperback) and promoting your book. You only pay for what you need. We can also help you with building an author's website.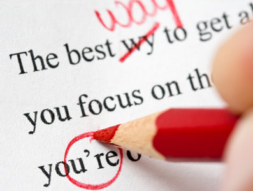 Amsterdam Publishers track record
As the author of traditionally published books, and Indie author of many other books I understand the writer's viewpoint and how important each book is to an author. I believe every human being has the right to be heard, and I am genuinely interested in supporting authors. Each time a book is released I feel proud that I have been able to help realizing another dream.
My company Amsterdam Publishers has served a considerable number of clients, including well-known traditionally published authors who have turned Indie, established self-publishers of multiple books, and first-time writers from Europe, Africa, Australia, New Zealand, and the United States. Only a few of their books are displayed on this website; many authors operate under their own publisher's name.
A successful marketing plan is crucial to your success as an author. Bookpromotion is just as important as your manuscript. With the number of new Kindle books each month growing with 90.000 it is a highly competitive environment. We help you determine the best marketing strategy for your book, using traditional and new marketing approaches. There is a wide range of promotion services, ranging from advertisements to social media campaigns. If you already have a fanbase this greatly helps sales.
What you can expect from Amsterdam Publishers?
High standards. All books stand out by their quality. We use the very best in digital and print-on-demand technology to make your book available as print-on-demand paperback and eBook.
Global coverage. Your books will have maximum visibility. They will be available in 245 countries in the world. Because we are based in Europe (Holland), we also know the continental European market inside out.
Thorough metadata research. We use sophisticated software to determine the best categories for your book. The choice of categories can make the difference between a non-seller and a bestseller.
Honest advise. If we feel that your manuscript is not viable – even after editing – we will let you know.
Representation on International Bookfairs. Every year we go to the Frankfurt Bookfair (October) and the London Book fair (April), the two most important bookfairs in the world, bringing along manuscripts of our authors to negotiate foreign rights. This service is optional.
Printing Books at a low cost. The cost of getting books printed is paramount to the books success. You can order books and we will send them to you. Costs are modest.
ISBN assignment.
One-on-one author support. We will take you by the hand in the process and continue to give our guidance and moral support after your book has seen the light.
Extra service such as building of a SEO-optimized Author's Website.
Every author is different, having his or her own challenges, aspirations and budget. Your goal, however, remains the same as ours: a good quality book with maximum visibility. We make sure that your book is the best it can possibly be!
Send your manuscript for a free assessment
We are always on the outlook for quality fiction and non-fiction manuscripts with commercial potention. After checking the manuscript we can give you an accurate estimate. There's no such thing as a standard book, or a one-price-fits-all. Every project is unique and has its own challenges. Fees depend on your wishes and on the complexity of the text.
Perhaps English is not your first language. I am not a native English speaker myself, and although I lived in the UK for seven years I always have my texts proofread and edited. Texts with academic content that need a high level of fact-checking and understanding of terminology will be more expensive than fiction.
I am convinced that I can add value in every phase of the publishing process. I want to help you succeed. That's my job and my passion: to make your publishing journey as successful as possible.
"SO, WHEN THE BIG BOYS MESS UP COMPLETELY,
FEEL FREE TO CALL US!"
Amsterdam Publishers Recommendations
"Liesbeth Heenk (Amsterdam Publishers) guided me in a very professional, pleasant way, publishing my ebook 'The War Never Ended' online. She performed a great job in uploading the e-book onto Amazon, providing well-written promotional texts. She is a true ally. Liesbeth sticks to her promises and gives her work the extra mile with a lot of devotion, constant efforts and original ideas. She over delivered and guided me with great patience and flexibility through the challenging steps of online publishing and marketing. Without her expert skills my book probably wouldn't have been downloaded over 6250 times in the first 3 weeks online. Publishing your ebook online with full support? I can wholeheartedly recommend Liesbeth Heenk." Simon Hammelburg
"Liesbeth Heenk is a very efficient publisher who managed to get my Holocaust memoirs onto the #1 bestseller position on amazon.com, amazon.co.uk and amazon.ca. This is something other publishers have not been able to accomplish. I would highly recommend her." Manny Steinberg
"My book project was literally saved by Liesbeth Heenk of Amsterdam Publishers.  I was given the very difficult task of writing my father's journey through the Holocaust,  in essence his Memoirs. When a seasoned author contacted my father inquiring if he could write his biography, my father declined informing him that his daughter was already doing that. Instead he suggested we work together. An agreement was forged and paid for, however I felt more work was needed when he was finished. So I sought out the publisher of the bestselling Outcry Holocaust Memoirs by Manny Steinberg inquiring if Amsterdam Publishing was interested in 'Hank Brodt Holocaust Memoirs – A candle and a promise'. 
Mrs. Heenk  sent me a kind and positive letter, indicating that we had more work ahead of us to bring the book up to standard.  While giving me very constructive criticism, she walked me through every step while continuously raising the bar. Amsterdam Publishers has very high standards.  Liesbeth was encouraging every step of the way.  She was respectful of my father's and my wishes while still maintaining the integrity of the publishing house.  During our work together, my husband Dan found a photo of my father in the United States Holocaust Memorial Museum's photo archives that was taken the day after he was liberated from Ebensee. Danny remembered what my father told us he was doing the days following his liberation, and there it was documented in a photo! Liesbeth shared our joy in finding this rare photo and knew just where it should go in the book.
It was only through Liesbeth's hard work and dedication that my father will have his long awaited for story documented, and my goal accomplished of adding another tool in Holocaust education. 'Hank Brodt Holocaust Memoirs – A candle and a promise' will hopefully educate middle and high school students about growing up during a very dark period where hate and discrimination ended with more than 11 million people dead." Deborah Donnelly (USA)
"As a debutant writer I can say it is magnificent to work with Liesbeth, owner of Amsterdam Publishers. She really understands me and how important it is for me to be able to express my authentic self. I am glad that she agreed to support me, because it's important to me to work with people (preferably women) who are diplomatic and dare to dream big at the same time. Also, she knows everything about the necessary steps towards publishing a good book. I really needed someone to guide me through that, because I honestly didn't know what to do when I finished writing it. On top of all this, she shows me that she believes in me, I find that very empowering and valuable, coming from someone that experienced. From my point of view the communication is very clear and open, I always know where I stand in my cooperation with her. And she regularly checks in with me, just to see how I'm doing, how I'm coming along and if I need anything. I appreciate that immensely. I trust upon the combination of our capacities and dedication for the realization of a wonderful book." Chantal Bakker
"Publishing my first book was an exciting endeavour, and in my search for a publisher to match my strategic goals and content, I was more than glad to find Amsterdam Publishers. I could not have achieved more satisfaction to my five-star rated publication, if it was not for Liesbeth Heenk of Amsterdam Publishers, to take me carefully through the processes to the final end product of my digital book. What began with a brief framework and plan took a long period of careful guidance and feedback, from protocol with a publication, copyright issues, editing, photo quality, acknowledgements and of course negotiation for a fair price in down-to-earth honesty. Liesbeth works with you in enthusiasm, positive and straightforward in her evaluation. Thank you Amsterdam Publishers!" Glynis Ann Cooper

"... Liesbeth Heenk is an enthousiast, spirited coach with a solution for almost every problem. She is very much at home in digital publishing and offers her clients the quality they expect, proceeding with great care and humor. When you are focused on both content and design, she is the professional you need." Els Launspach
"Liesbeth Heenk of Amsterdam Publishers did a great job with my dad's book Outcry – Holocaust Memoirs. She not only recognized the importance of publishing it, but also managed to turn his memoirs into a worldwide bestseller. With so many books being published nowadays that is quite an accomplishment. She is also a pleasure to work with: communicative and honest. I can recommend her services to all authors who look for a dependable and knowledgeable party." Gary Steinberg
For more recommendations please see the LinkedIn profile of Liesbeth Heenk.
At Amsterdam Publishers we are committed to making your work as widely available as possible as ebook and paperback.
GET IN TOUCH NOW FOR A FREE ASSESSMENT OF YOUR MANUSCRIPT:
Bewaren
Bewaren
Bewaren
Bewaren
Bewaren
Bewaren
Bewaren