Stateless – One Man's Struggle for an Identity by Gerard van Leeuwen
What would happen if, when we were born, our birth-certificate was not issued? And how would life look like if, because of this oversight, we would not be able to obtain valid documents, medical help, civil rights or any possible declaration of existence?
Stateless – One Man's Struggle for an Identity is the story of Kamal Kojadin, born in Zagreb in 1944 and convicted to a life of falsified papers, arrests, lies, prejudice and bureaucracy; a man whose identity has been taken away in a world marked by the ending of the Second World War. Only one year old, Kamal looks for safety in Italy with his parents, then flees to Egypt, Lebanon, Syria and, after the death of his dad and without any document, returns to Yugoslavia at the beginning of the bloody years of its breakup, a place he is able to leave only after his first ID is issued, more than thirty years later, at the age of 66.
Gerard van Leeuwen writes a beautiful book which serves as a precious testimony for the struggles faced by all those human beings who are not granted a social identity, who do not belong anywhere, and who are not welcomed anywhere.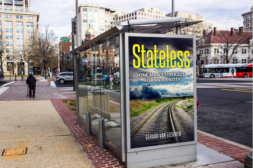 Stateless by Gerard van Leeuwen is available on Amazon, Barnes & Noble, bol.com and all major brick and mortar & ebookstores worldwide.
This book forces us to reflects upon those rights that we so easily take for granted, such as the right to cross borders but also the right to obtain our parents' inheritance, or to be able to declare ourselves as the fathers of our children. It reminds all of us how life is determined by chances, especially those not taken, and how unjust a society can turn out to be when it does not recognize its own cracks, and its own citizens.
Statelessness is available on Amazon as Kindle ebook and paperback, and can be ordered by bookstores via Ingrams.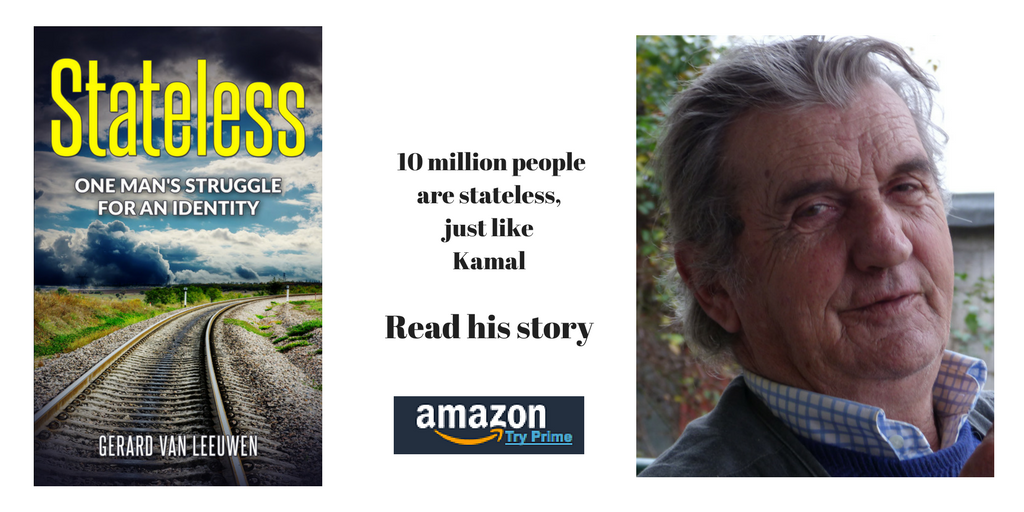 About the Author
Gerard van Leeuwen is an expert on education who now helps put the results of academic research into practice. A chance encounter with Kamal and his astonishment about what can happen to one man for the simple reason that he has no birth certificate, inspired Gerard van Leeuwen to write this book. It is his attempt to highlight the humanity of stateless people and of refugees, who are often reduced to statistics, case files and quotas, but are in fact just people like you and me.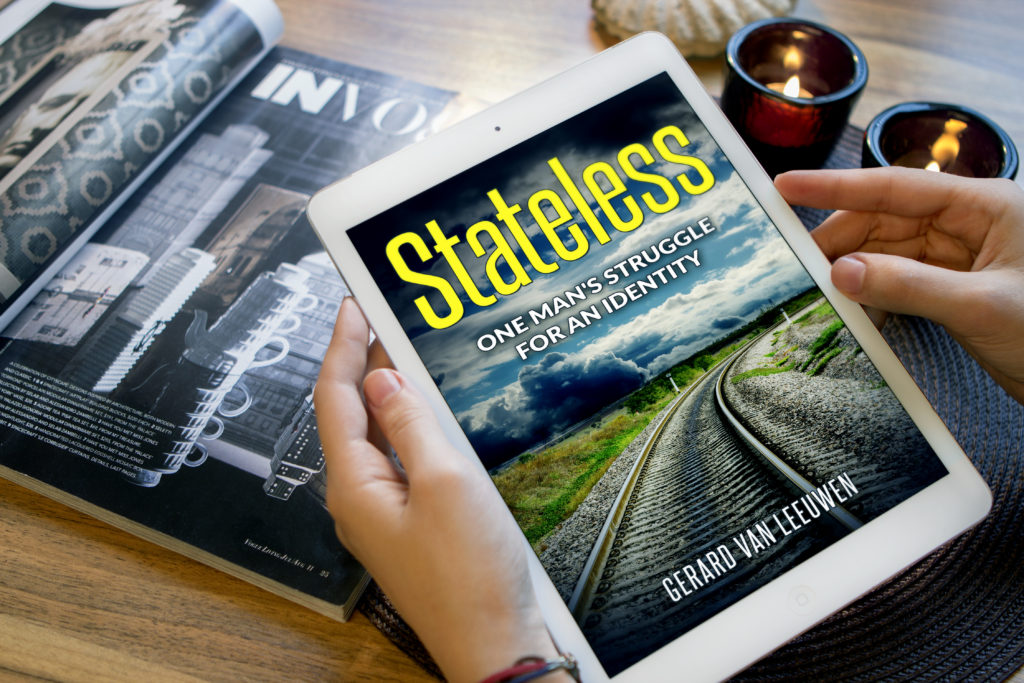 Great review by bookblogger Darya Danesh:
Stateless: One Man's Struggle for an Identity by Gerard van Leeuwen
Blogpost by Author Gerard van Leeuwen on the website of European Network on Statelessness:
https://www.statelessness.eu/blog/one-man-s-struggle-identity