Fifty Ways I Screwed up my Life and How you can avoid this, a self-help book by François de Waal
Motivational books hold a big share in the publishing industry since people always want to improve their lives. Indeed, there are many books out there that have really helped people to do so. Most of them, focus uniquely on the things people can do rather than on the mistakes made.
But Fifty Ways I Screwed Up My Life and How You Can Avoid This, being a problem-solving book, takes up people's own mistakes and addresses the extent to which they influence the course of our lives. The mistakes described in fifty chapters, are actually the mistakes made by the author, the Dutch journalist François de Waal .
De Waal wrote a delightful self-help book that everyone can relate to. It is a book about the ways people become their own enemies and sabotage things for themselves. In fifty humouristic, yet realistic chapters, he describes the fifty ways he managed to screw up his own life. He made every mistake in the book when it came to love, relationships, money, sex and work. Littered with egotism, self-sabotage and silent despair, he muddled along for years without any light at the end of the tunnel.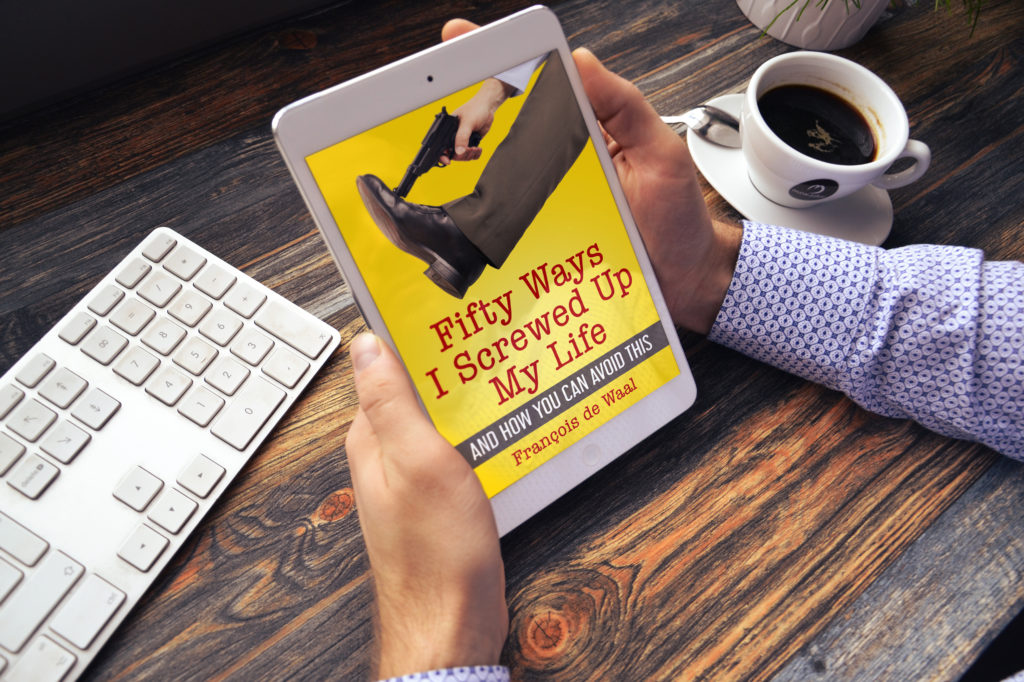 The Kindle version is on pre-order at this moment for the introductory price of $0.99, and will be available on 30 November. Download your copy here.
Every chapter deals with a mistake he has made in his life that made him unhappy. Not only does François de Waal explain each mistake (many of them are so recognisable!), but he also offers practical solutions, which can help readers overcome their mistakes and find the core of their problems.
If you are not satisfied with your life but you still don't know why, then Fifty Ways I Screwed Up My Life and How You Can Avoid This could be the book for you. You can either relate to all chapters or to some of them, but you'll definitely realise how small things you keep doing influence big parts of your life.
This self-help book will make you laugh, think, and revise your worldview, and could well become your life-long partner. Certainly, you will find plenty of applicable advice in there since the author writes only about the things that actually worked for himself and he doesn't propose any utopian solutions.
About the Author, François de Waal
François de Waal was born and raised in Amsterdam. After his law studies he became a journalist. Later he worked for television, he worked on all kind of programs, such as talkshows and documentaries. The last 6 years he worked as a lawyer to assist victims of crime. He has a relationship that now lasts 35 years.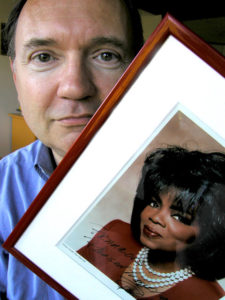 Recommendations
A fun and honest life guide that gets to the basics of personal development and how to be a happier, more productive person. Readers will identify with the author's setbacks and be heartened by his useful tips for success. – Tom Butler-Bowdon, author of "50 Self Help Classics"

In his excellent book Francois de Waal talks about everyday kinds of problems and depressing thoughts and worries that just about everyone has but that nobody talks about. It is refreshing to read someone writing so candidly about it. The writing is personable and engaging. It is disarmingly charming to read someone so honestly not perfect but who has sincerely tried to come up with good solutions to common problems and found some good ones!

De Waal admits so many foibles and character flaws that I have but that I have never admitted. I think most people would have a similar experience reading this book. The openness of it is freeing. It is a relief to have it all out in the open, and to admit, at least to myself, my own selfishness and arrogance and pettiness. I feel I am a better person from reading the book.

Fifty Ways I Ruined My Life — And How You Can Avoid This is excellent. Well written. It is compelling reading from start to finish. And the author gives good, practical suggestions which are refreshingly brief and to the point. Well done. – Adam Khan, author of  "Self Help Stuff That Really Works"
Bewaren