Among the Reeds. The true story of how a family survived the Holocaust by Tammy Bottner
Can past experiences affect the DNA? Does the happiness and sorrow of our ancestors determine our present well being? In other words, can trauma be genetically transmitted and remain alive with future generations?
These are the main questions physician Tammy Bottner tries to answer in her book Among the Reeds, a reconstruction of the story of her Jewish family during the Holocaust.
With this book, Bottner attempts to heal the anguish of her transgenerational trauma and to understand why facts that do not have any apparent relation to her ancestors awake in herself the trauma lived by her grandparents and provoke an unconscious fear of danger and uncertainty.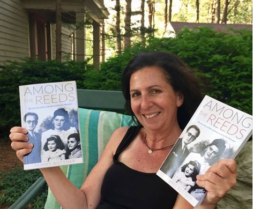 The author tries to understand how the effects of those terrifying years seem not to vanish with those who had experienced them but, rather, remain alive also decades after, thousands of miles away. By relying mainly on epigenetics theories, Bottner wrote a book that is both a biography and a scientific reflection on the transmission of traumatic experiences onto future generations.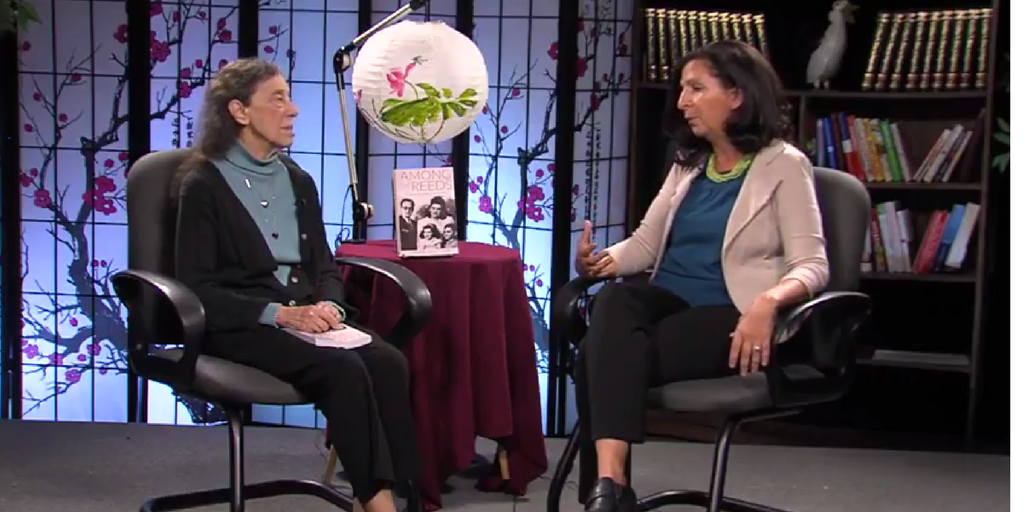 While on the one hand Among the Reeds contributes to give voice and accountability to the horror of those years by showing a harsh, though interesting, portrait of Europe during Nazi occupation, on the other hand this book is especially for those willing to courageously reflect upon what has been left to them by their parents and what they will, in turn, be leaving to their children.
History repeats itself because its faults remain alive in our own cells. Among the Reeds thoroughly explains this transmission, and thereby convincingly deconstructs its effects in our present daily lives.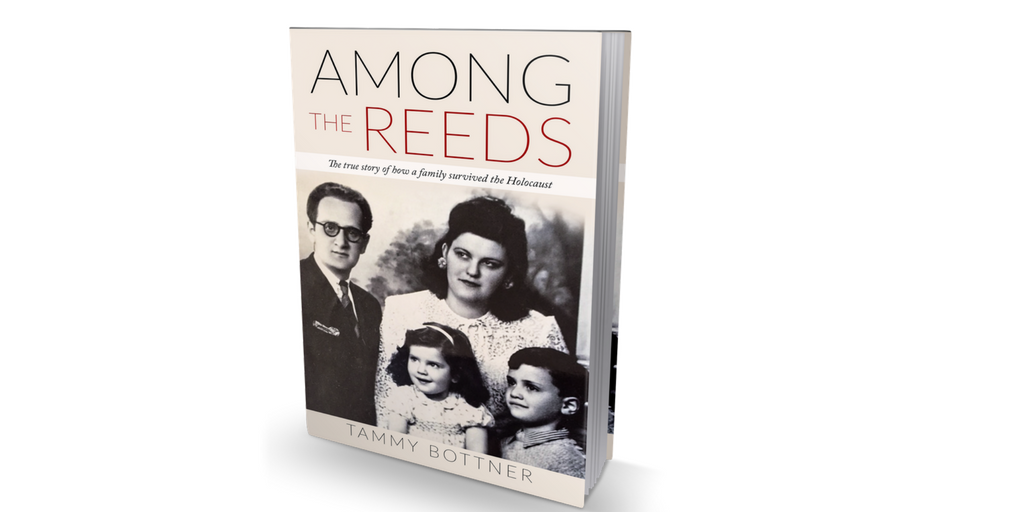 "The Holocaust destroyed the lives of millions of Jews.  In this gentle memoir, Tammy Bottner rescues several of those lives from oblivion by telling their story." RABBI HAROLD KUSHNER, author of When Bad Things Happen to Good People.

On the longest day of the year, 21 June 2017, a few weeks after its launch, Tammy Bottner's Among the Reeds became a #1 bestselling book. This might not be such a surprise given its fascinating subjectmatter. But amazingly, she has more daily booksales than the number 2 which happens to be a New York Times Bestseller by a Pulizter prize winning author..!

By 19 July 2017 Among the Reeds was a number 1 Amazon Bestseller in two categories, and held a second place in a third category. Well done Tammy!

Wish I could have been there! Tammy Bottner signed lots of copies of her succesful Among the Reeds at Jabberwocky Bookshop on 20 July 2017. Over 100 people listened to Tammy reading from her recently published WW2 biography.
About Tammy Bottner
Tammy Bottner is a physician who treats children and adolescents in a small city north of Boston. She lives with her husband Danny Carlat, and their two nearly grown children. When she is not seeing patients or writing, Tammy enjoys yoga, dance, tennis, biking, photography, travel, reading and spending time in nature. This is her first book.
For more information see also: www.tammybottner.com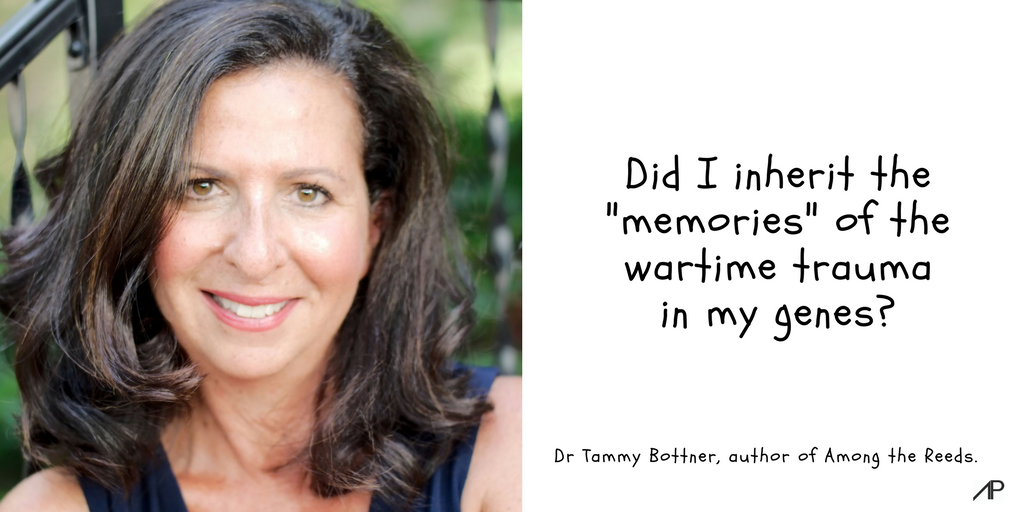 Among the Reeds in the press
News feature about Tammy Bottner's book Among the Reeds in NewportNews of 16 June 2017 On the occasion of Father's day she tells about the genesis of her book.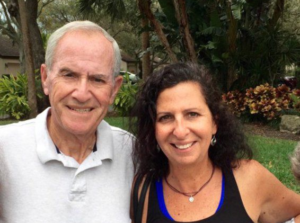 On 19 July 2017 another article appeared in the Newburyportnews announcing Tammy Bottner's booksigning at Jabberwocky bookshop in the Tannery on Thursday 20 July 2017 at 7 pm.
On 23 July 2017 Tammy Bottner was interviewed by Boston radio.
On 25 July 2017 the Whole Being Institute posted an excerpt from Among the Reeds on their website.
On 27 July 2017 a lengthy and very positive review by Larry Constantine appeared in the Jewish Journal.
On 9 August 2017 the Newburyport News announced a special event. On 12 September author Tammy Bottner will be together with her dad and his sister who survived the Holocaust in Belgium as young children. Both now in their 70's, they are her father and her aunt. Since her dad lives in Florida, and her Aunt Irene in Israel, this will likely be a once-only opportunity to have them together for a talk.
On 31 August 2017 Dr Tammy Bottner was on TV at 9:45 am discussing the genesis of her book Among the Reeds. New England Cable News (NECN), with Brian Shactman.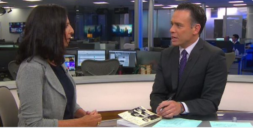 On 6 October 2017 Tammy Bottner was interviewed on WOCA the Source Radio.
Radio interview (16 October 2017) with Tammy Bottner, Sherman Lunchbox on K-zone.
Finally an interviewer who lets an author speak without much interruption. Wish we had more of those. https://www.youtube.com/watch?v=Rcu7MT-fimA&sns=em
Amsterdam Publishers
Amsterdam Publishers specializes in memoirs written by Holocaust survivors. Holocaust survivor stories need to be kept alive. Every year, survivors with unique testimonies are passing away. This means that we will soon no longer be able to hear first-hand from the people who survived the Holocaust. Books and video testimonials by survivors will be the only ways to get to know their moving stories.
In case you enjoyed reading these memoirs you might be interested in reading some of the other titles:
Outcry – Holocaust Memoirs by Manny Steinberg
Hank Brodt Holocaust Memoirs by Deborah Donnelly
The Dead Years by Joseph Schupack
The Mission of Abbe Glasberg by Lucien Lazare
Holocaust memoirs by a Bergen-Belsen Survivor & Classmate of Anne Frank by Nanette Blitz Konig
See you tonight and Promise to be a Good Boy! by Salo Muller
Bewaren
Bewaren
Bewaren
Bewaren
Bewaren
Bewaren
Bewaren
Bewaren
Bewaren
Bewaren
Bewaren
Bewaren
Bewaren
Bewaren
Bewaren